The Labyrinth of Understanding
Navigating the Curse of Knowledge
von MD Johnston
Über das Buch
The Curse of Knowledge is a subtle yet powerful affliction, one that creeps in unnoticed and takes hold with a vice-like grip. It is a disease of the mind, a malady that clouds judgment and blurs perception.

It begins with a seed of expertise, planted in the fertile soil of hard-won experience. With time and cultivation, it grows into a tangled thicket of understanding, a dense forest of facts and figures. And as it spreads, it begins to obscure the world around it.

For those who are afflicted by the curse, the complexity of their knowledge becomes a prison, trapping them in a labyrinth of their own making. They can no longer see the world through the eyes of the ignorant, for they have forgotten the simplicity of the unknown.

They struggle to communicate their thoughts, for their words are like a foreign tongue, spoken only by a select few. They labor to make connections, for their ideas are like a puzzle, with pieces known only to them.

It is a curse that can lead to arrogance, for they believe that their knowledge is the only truth. And it can lead to isolation, for they find themselves alone, lost in the labyrinth of their own making.

But there is a cure, a way to break the curse and rediscover the world around them. It is called empathy, the ability to see through the eyes of others, to understand the world as they do. And with it, the curse of knowledge can be lifted, and the beauty of the unknown can be rediscovered.
Eigenschaften und Details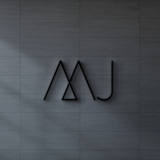 Meet MJ, a newly published author with a diverse technical background and a passion for all things creative. With a background in business, computer science, design, and many other areas of life, MJ brings a unique perspective to his writing. He has a keen eye for detail and a knack for weaving together complex technical concepts with engaging storytelling. MJ's passion for learning is evident in his writing, as he draws inspiration from his many deep pools of knowledge and first-hand life experience. Traveling is another passion that helps shape the unique perspectives MJ brings to the table; from the remote high country of Sweden to the bustling cities of Asia, he has explored many different cultures and landscapes, and brings a sense of authenticity to his work as a result. If you're looking for a fresh and engaging read, be sure to check out MJ's work. Visit mj.pub to learn more.